I do think shoes make interesting subjects and are pretty good for jazzing up or improving the
interestingness
of photos. I'm heavily biased though because (being a woman) I love shoes :)
I took a photo of my own shoe a while ago and liked the contrast between the dark earth and the brightness and interest of the shoe.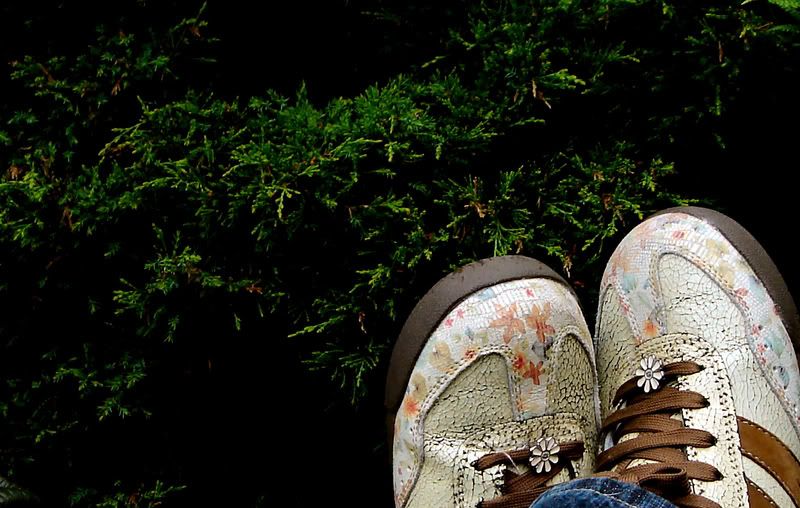 The following 2 photos are not mine but illustrate the kind of thing that I like.
I like a few aspects in the photo below. First off I do appreciate the use of cropping and I'll go into this in another post later. Another thing I like is the pink tinge to the sky and also the contrast between the grey/pink sky and the pink dress. I also think the shoes provide some additional interest and are visually appealing. If I was to take this photo myself I don't think I'd do anything different to this really.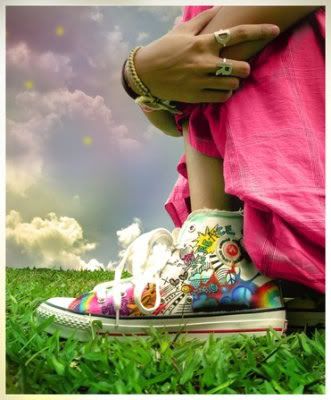 I like the subject in this photo but I do think there are some things that I might of done differently. One thing I would try out is to make the ground B&W and then add some interesting and colourful shoes. Something that contrasts well with the B&W ground and the blue jeans. I'd also use higher contrast and saturation to make the photo appear more dynamic.